About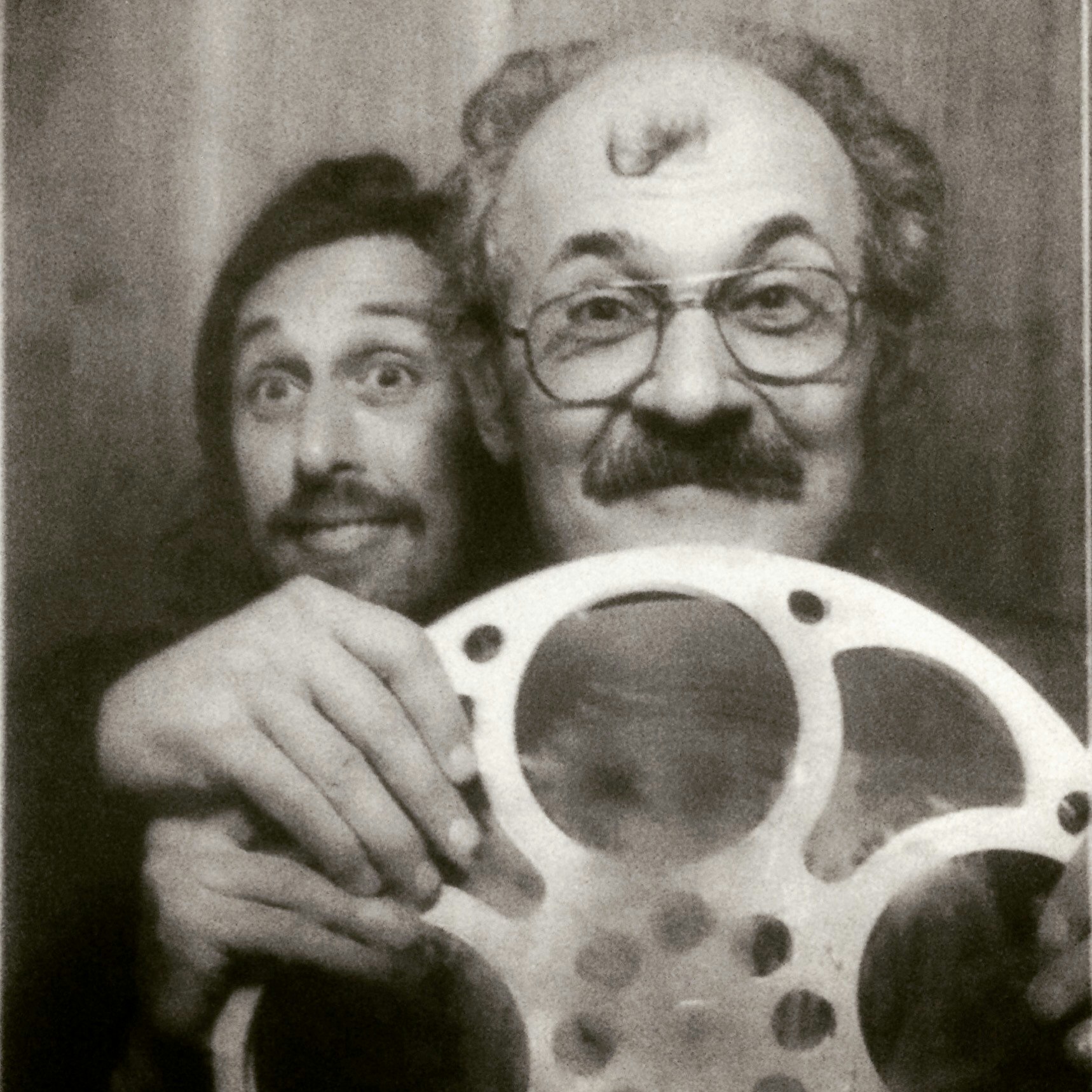 TIME OUT "the best movie night in town"
CINÉ-REAL is the only film club in the UK to exclusively play films in 16mm format. The film night was founded by Oscar long-listed Director Liam Saint-Pierre and Projectionist, Ümit Mesut, of Ümit & Son. Liam curates the films & Ümit masters the projection for a unique viewing experience.
How it began
In 2011 on a cold October night, Liam Saint-Pierre was walking back to his flat in Hackney when he came across an old super 8 projector lying in a bin. Seeing this as a sign from the cinematic gods he wiped off the used teabags and banana peel and carried it home. The projector looked in good condition, but Liam couldn't get it to work. He remembered there was a shop in Hackney called Ümit & Son that specialised in super 8 and 16mm film projection. The shop was run by Ümit Mesut, a passionate, friendly, life long film fanatic. As Ümit worked on the projector (free of charge) they talked about the beauty of celluloid and bemoaned the lack of places to watch film on film.
Liam confidently asked Ümit to be the projectionist, only to be politely declined. Undeterred Liam bought a 16mm projector and managed to get hold of a 16mm print of Jaws. The first screening in a small gallery attended by friends did not go to plan. There were problems changing the reels, dealing with jumping splices and warbling sound, and though the audience were accommodating (entertaining each other with games of charades whilst he battled on), it was not a great success. The next day Liam returned to the shop and after a bit of persuading Ümit agreed to come to the next screening as a kind of projectionist's mentor. Despite his initial resistance, Ümit loved the night. It still gave him a buzz to lace up the old projector and watch the warm glow of celluloid fill the big screen. He was excited by how many people were still interested in film and shared his passion. Since then Ümit has been the projectionist at CINÉ-REAL where we have shown 16mm films most months.
Favourite screenings
We love our home at the beautiful Castle Cinema which is a perfect match for CINÉ-REAL! Before then there have been quite a lot that we've loved, however one that stands out was the screening of Sunset Boulevard to 250 people at the Wilton's Music Hall in Tower Hamlets. If you've not been it's a grand 19th Century building with a balcony, ornate pillars and deep red curtains. Seeing Umit work the projector with the crowd below felt like we were in our very own cinema Paridiso.
Why 16mm
There is something about the feel of analog that you just don't get with digital. It's like the difference between sitting in front of an open fire compared to a radiator. We chose 16mm over 35mm as it was easier to get the prints. There are also lots on super 8mm, but they're often abridged and come on 8 reels!
Ümit Mesut
He's been projecting film for the last 50 years. When we first started Liam would introduce the film, as Umit was too shy. However, after a year or so Ümit began to get up and talk about the print, where it was from, what stock they used and so on. He quickly got hang of it and loves to share his passion and insights with the audience, it never ceases to make people smile.
The future of Cinema
There are already lots of alternative screenings and cinema's, well especially in London, where there's a desire for a more unique screening experience. However, I'm not sure if they'll be many that project film. With 16mm it's getting harder to find the prints (this often what determines which films we can show) and as they age some of them begin to lose colour, which sometimes means we can't screen certain prints. Though you never know, if a demand builds, like we saw with vinyl, then things may change.